How to choose the right oxygen concentrator for you from Oxygen Care?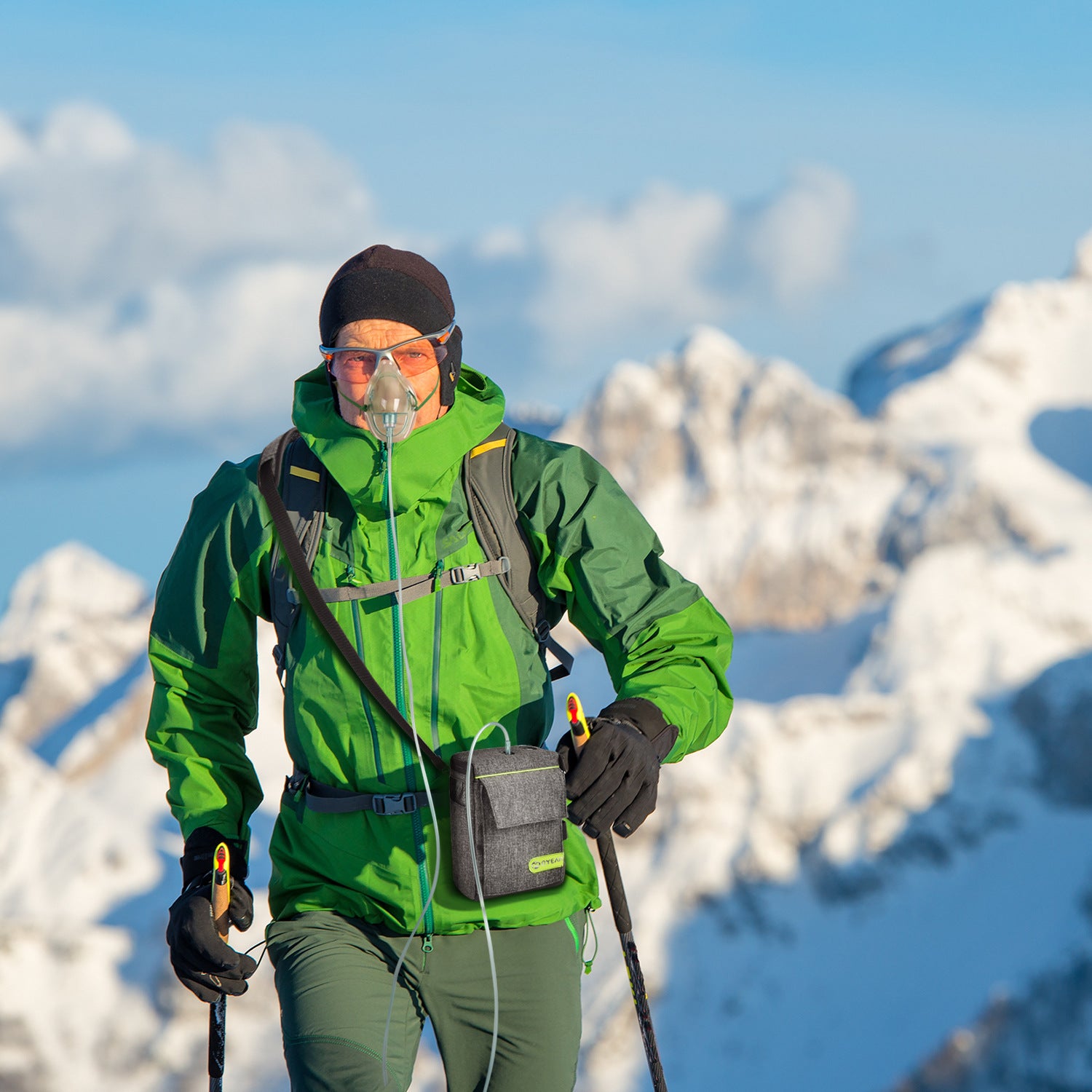 Portable Oxygen Concentrator
Portable oxygen concentrators are compact and lightweight devices that are convenient for on-the-go use. They are typically battery-powered and can also be charged using AC power sources. These devices are commonly used by people who engage in outdoor activities, travel frequently, or need oxygen supplementation in their daily lives. Such as mountain climbers, runners, highland travelers.
Weight: Opt for a device that is lightweight to avoid strain while traveling or engaging in daily activities.
Oxygen Purity: Choose a portable concentrator that can provide the necessary oxygen purity for your condition, even during physical exertion.
Flow Rate: Ensure the device offers adjustable flow settings to match your prescribed oxygen flow rate during different activities.
Battery Duration:Battery life is the most critical consideration. It determines how long the POC can operate on a single charge. Look for a POC with a battery life that meets or exceeds your oxygen therapy needs.
Oxygen Care Portable Oxygen Concentrator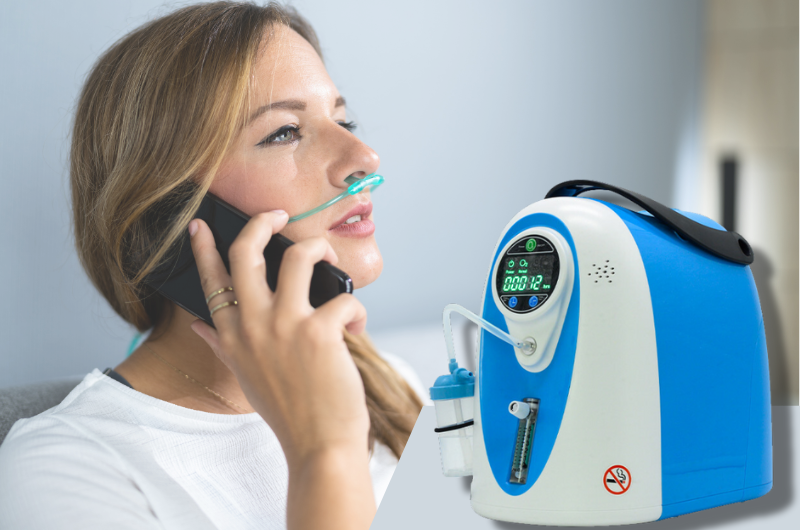 Home Use Medical Grade Oxygen Concentrator
Home oxygen concentrators are specifically designed for use in residential settings. They are larger in size and offer higher oxygen output and stability. Home concentrators can be connected to electrical power sources and produce oxygen through either compressed air or an oxygen concentrator. They are suitable for patients who require long-term or continuous oxygen therapy, such as those with chronic obstructive pulmonary disease (COPD), elderly individuals undergoing oxygen treatment and pregnant women with high oxygen demand.
Weight: While portability isn't a major concern for home use, choose a model that can be easily moved around if needed, especially for maintenance purposes.
Oxygen Purity: Ensure the device can deliver the required oxygen concentration prescribed by your healthcare professional.
Flow Rate: Select a model with an adjustable flow rate that accommodates your specific oxygen therapy needs.
Oxygen Care Home Use Medical Oxygen Concentrator
POC-04
Flow Rate:1-5L Adjustable
Flow Mode:Continuous Flow
Oxygen Purity:93%±3% at 1L,45% at 5L
Weight:5.5KG(12lb)
Shopping Now
POC-03C
Flow Rate:1-5L Adjustable
Flow Mode:Continuous Flow
Oxygen Purity:93%±2% at 1-3L,75% at 5L
Weight:8KG(17lb)
Shopping Now
YS-800
Flow Rate:1-10L Adjustable
Flow Mode:Continuous Flow
Oxygen Purity:93%±%3 at 1-10L
Weight:19.2KG(42lb)
Shopping Now